While walking in the woods of Gees (Drenthe, the Netherlands), to our surprise we noticed several groups of crossbills flying between firs and oak over our heads.

Crossbills have a crossed tip at their thick bill enabling them to get seeds out of cones. Thes smart birds breed early in the season because in winter thick fir cones provide plenty of food. And if they run out of fir cones they move on to pine cones.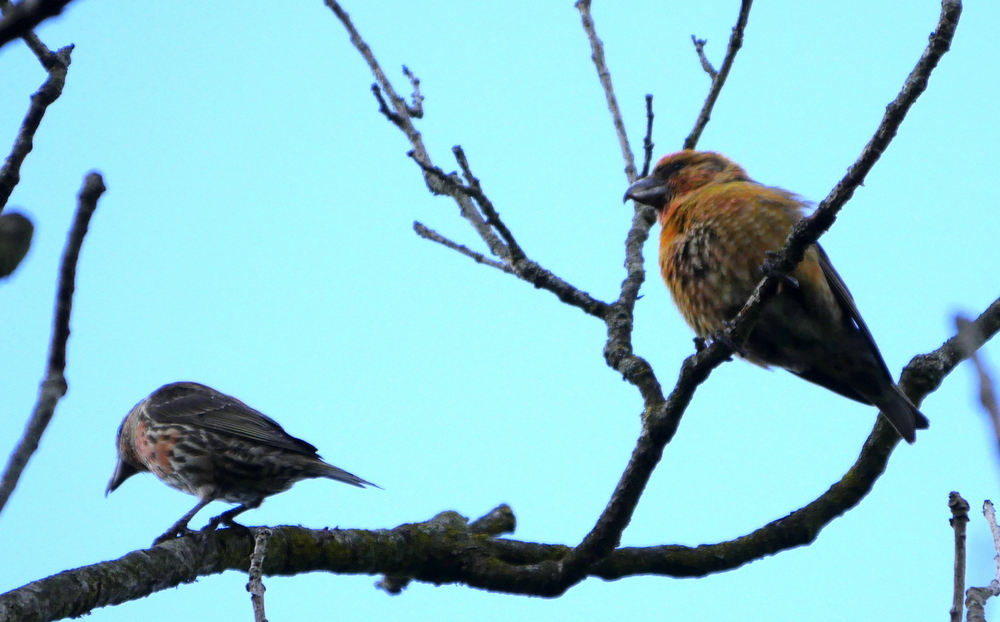 Apart from the bill, they are very colorful birds. Unfortunate up in the tree the colors disappear and turn to grayish like so many other birds. However close inspection learns they are red-orange and bright yellow.
The arrival of a dog pack meant they moved out of our vision, but they were still noisy for a while. For us, it was our first encounter, but in the Netherlands, they are doing fine in the local fir and pine forests.