Below bug is solved in version 2.4 (available from the AppStore)

To our App users on iPhone:
We found a small bug in our App!
On our data page, one can pre-load photos so one can work offline when on a trip. There is also a button "check for new info" to make sure all animals have the latest data. Now, pre-loading photos without doing first the "check for new info" can, in fact, result in unexpected behaviour.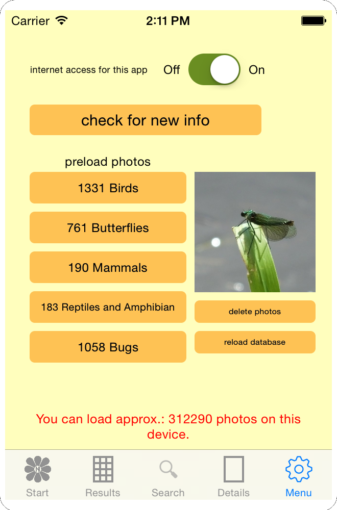 We will correct this in our next App release.
Best regards and happy discoveries, Erik and Monica