Last year we started with our nature guide website, with the purpose to identify all beautifull animals and plants that surround us and to make it available to others as well.

Meanwhile we have a good set for Europe that covers most, not everything is in there but the most obvious birds, butterflies, bugs, reptiles and mammals are there! We are pleased how our site currently look with a clear layout, a proper search entry set, beautiful photo's, analysed characteristics and interesting facts.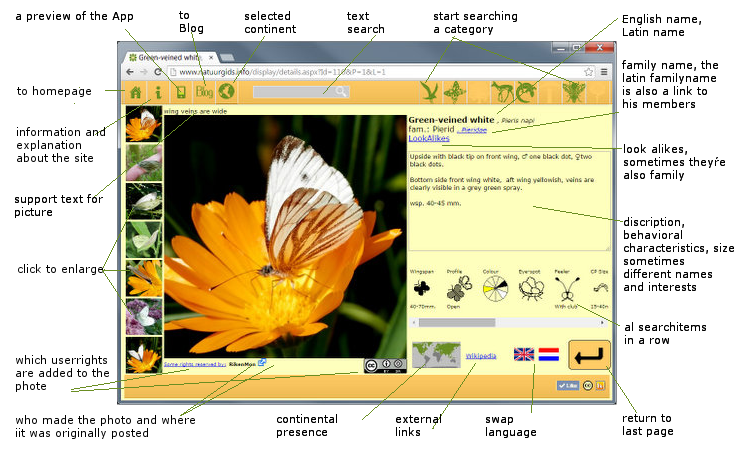 And then we thought how nice it would be to have all this information at hand when out there in the field, we needed a electronic pocket guide. This means an App, for Android it is ready and soon available on the play store. For a small fee its yours so we can continue and expand to more continents and flora.
We are quite happy with what we achieved and now we need more publicity, we can use all we can get. So if you like our product please let all know about our website, app and blog!