A beautiful day in March with sun and not too windy, and some time to discover the "Kennemerduinen" which is part of national park "Zuid-Kennemerland". Looking for the best place to enter we find the visitors centre, with an ample parking and the start of several walks. One of them leading to the beach.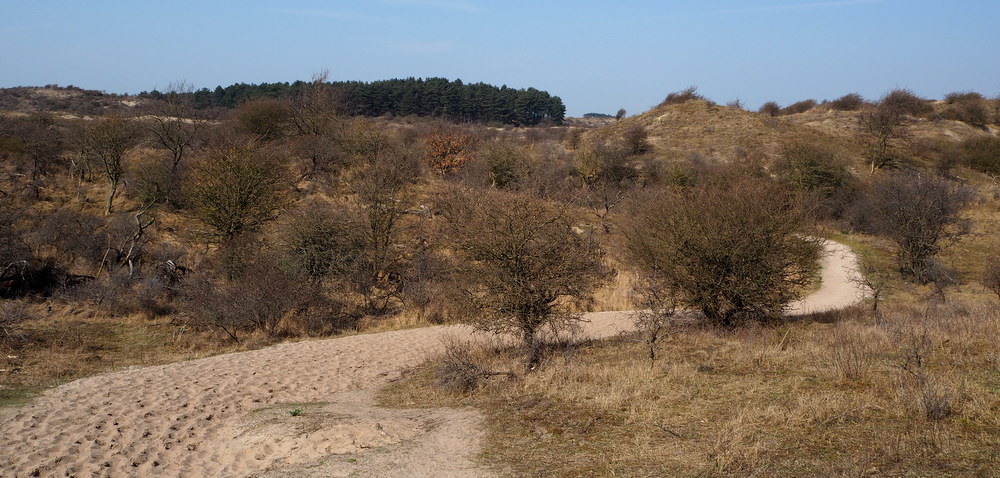 We take the one to the beach, after all, it is a beautiful day! In the visitors centre, you can buy a map of the area, but there is also a free map, although a bit small. Various walks are well signed so it should be no problem without a map.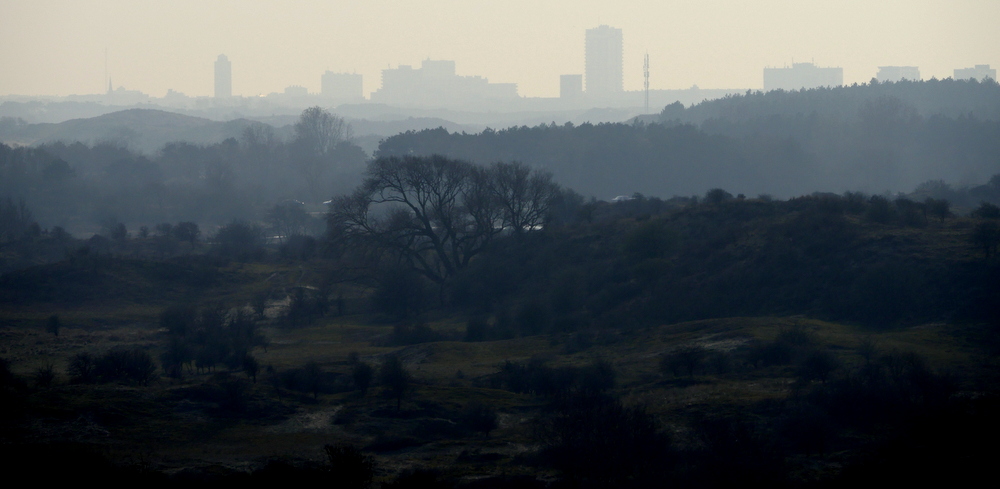 In the dunes, there is bound to be some height differences, for Dutch people a treat. Now and then a surprisingly beautiful nature view is alternated with city skylines, we are in the densest populated area in the Netherlands after all. In this park, you will not be walking (or biking) on your own on a sunny day in March.

Part of the park closes for visitors during the breeding season. Unfortunately, this is also where the European bison is most often. Understandable, so no European bison for us this time. After our beach visit, we found an excellent bird watching cabin with plenty of water birds to view.
1) Northern shoveler ♂, 2) Pochard ♂ and Tufted duck ♂, 3) Coot, 4) Great crested grebe